Restaurants
Freson Bros Deli
Peace Country Co-Op
Subway
Tim Hortons
Sawridge MPL
2021-2022 Individual Sponsors
The following people have participated generously in our sponsorship program:
Freson Bros Smart Shoppers
Craig Melin
Kenward Warne
Sharon Higginson
Kathy Urichuk
D. Schofield
Sally Barkwel
All the dedicated volunteers who we would not function without
Other Private Donors wishing to be anonymous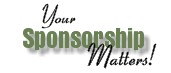 Organizations
The following organizations have contributed to the founding of the soup kitchen in terms of developing, organizing, supporting and promoting the program:
Peace Association for Lifelong Learning (PAL)
Peace Country Health
A Group of Concerned Citizens
Peace Country Development Corp.
St James Cathedral
Town of Peace River

Without the support of the entire community, the soup kitchen would not be possible.
We would like to express our heart felt thanks to those who so enthusiastically lend their support.
Local businesses, churches, individuals and organizations have provided funding, volunteer help and supplies.
Thank you Peace Country for your
participation in this initiative.
Sponsorship Program
Besides our fundraising events, we have an ongoing sponsorship program.
This program provides an excellent opportunity to be actively involved in supporting the kitchen financially throughout the year.
We encourage individuals, businesses, churches, clubs and organizations to participate in our "Sponsor A Guest of the Soup Kitchen" program.