When Are We Open?
Monday's
Wednesday's &
Friday's
12:00 - 1:00pm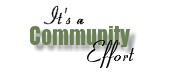 Who Prepares the Food?
Several local restaurants have shown tremendous support for the soup kitchen.
They have agreed to prepare the food for a minimal cost, alleviating the need for a full time licensed food handler to supervise the kitchen.
With many local venues providing the food, we hope to have variety in our meals throughout the month. We hope to have at least 12 restaurants contributing so that they need only prepare the food one day per month.
Our long term goal is to have a full time licensed food handler as our chef (and a back up chef) to prepare the meals "in house". This ideal situation could either replace or compliment the current restaurant-dependent system.
Together We Can Ensure That No One Goes Hungry In Our Area.

Right now, a significant percentage of our community live below the poverty line. With the down turn in the economy, paying our bills is still feasible for most of us, but for some the increased costs for housing, etc., consumes most of their budget. Many people - including seniors, single parents, low income, single income and minimum wage families struggle to meet their daily needs of shelter, food and clothing.
The Soup Kitchen is an effective program which helps take some of the burden off of these individuals. A few free meals per week can make a world of difference to those who use our service.
Who Organizes the Soup Kitchen?
The Peace River Community Soup Kitchen began as a joint effort between the Poverty Action Committee and concerned members of the community in conjunction with several local restaurants, churches, businesses and organizations.
Restaurants prepare the food for a minimal cost, volunteers gather and serve the meals to the guests. Businesses, churches and organizations provide funding, volunteer help and supplies.
Our vision is to see the entire community participate in this initiative. Our volunteer pool has a variety of different groups and people seeking to alleviate the hunger of the less fortunate in our community.
As of December 2018, we fed 3902 meals over 147 days in 2018. With the downturn in the economy the need is continually growing. Our first year of capturing data 2012 we served 1964 meals. We have doubled the number of meals served from 2012.
Where Are We Located?
At this time the Peace River Community Soup Kitchen is being hosted at:
The Cathedral Church of Saint James Lower Hall
The dining hall is located right across from Riverfront Park. This central location offers excellent dining facilities, is easily accessible and is very close to downtown.
Who Can Dine?
The Soup Kitchen is not only for the homeless. A common misconception is that only those who have no income at all are in need of assistance.
Anyone is welcome to join us for a meal at the soup kitchen free of charge.
Our kitchen can be buzzing with single moms & kids, seniors, low income workers, bachelors, high school kids, adult students, and the homeless along with our volunteers.
We ask that those who can afford to leave a donation do so to support the ongoing initiative.
What Do We Serve?
Our menu varies each week, but mainly consists of soup, sandwiches and beverages.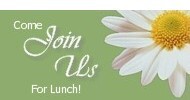 Location Address:
9709 - 98 Avenue
Anglican Church
Lower Hall entrance across from River Front Park
Peace River, AB T8S 1J3